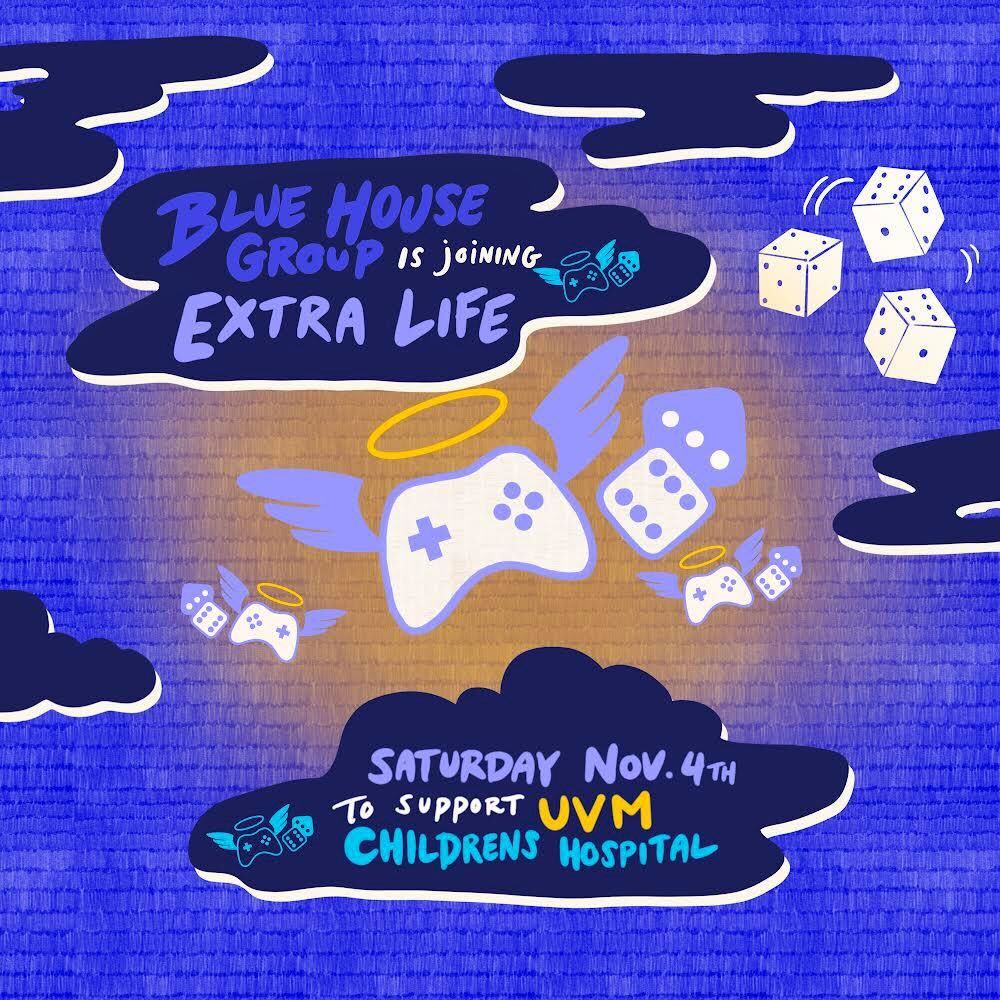 Bluehouse Group is getting ready for a day of gaming to raise funds for the UVM Children's Hospital through Extra Life! Extra Life, part of the Children's Miracle Network, aims to unite gamers in supporting local communities' sick and injured children.
This Saturday, November 4th, our team will participate in Extra Life by playing board games and various video games all day at our office. Lately, we've been enjoying games like Dominion and Dune Imperium for board games, and for video games, titles like Baldur's Gate 3, Cyberpunk 2077, No Man's Sky, and many more.
Our fundraising goal is $1,500. We'll mainly reach out to our friends and families for donations. We will also share gaming updates, donation links, and our fun moments on our social media pages during the event. If you'd like to support UVM Children's Hospital in honor of our day of gaming, please visit our Extra Life team page to make a donation.