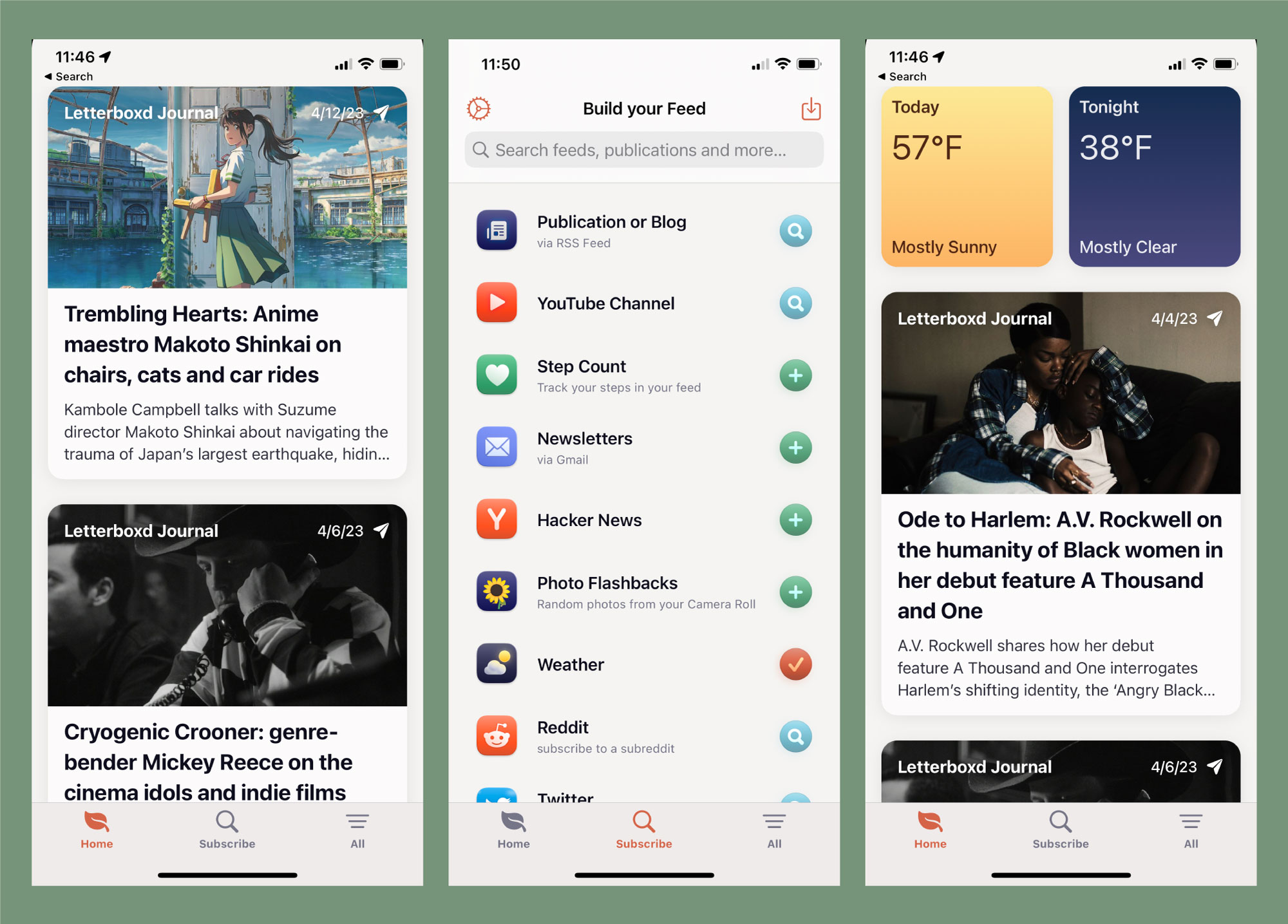 I recently stumbled upon a mobile app called feeeed and it's been a game-changer for me when it comes to digesting content. As someone who can easily get lost scrolling through various social media platforms, I was happy to find an app that gives me more control over what I see.
The app's user experience is incredibly intuitive and easy to navigate. I had fun building my own news feed based on all of my preferences. As someone who consumes a lot of different content, like blogs, podcasts, YouTube videos, and Newsletters, it's nice to have them all in one place.
One of the coolest things about this app is that it allows you to create your own custom reminders, which I found to be a really neat touch. Plus, if you're trying to stay active, you can even link the app to your health app to see your step count for the day on your feed.
What sets feeeed apart from similar apps is the respect for your privacy. Your data stays on your device, giving you total control over your information. Another feature I love is that it has a built-in reader mode, which is always nice to have.
Overall, feeeed has quickly become one of my favorite apps of the year.