NRG Systems
Improving Customer Support and Driving Sales with Integrated Website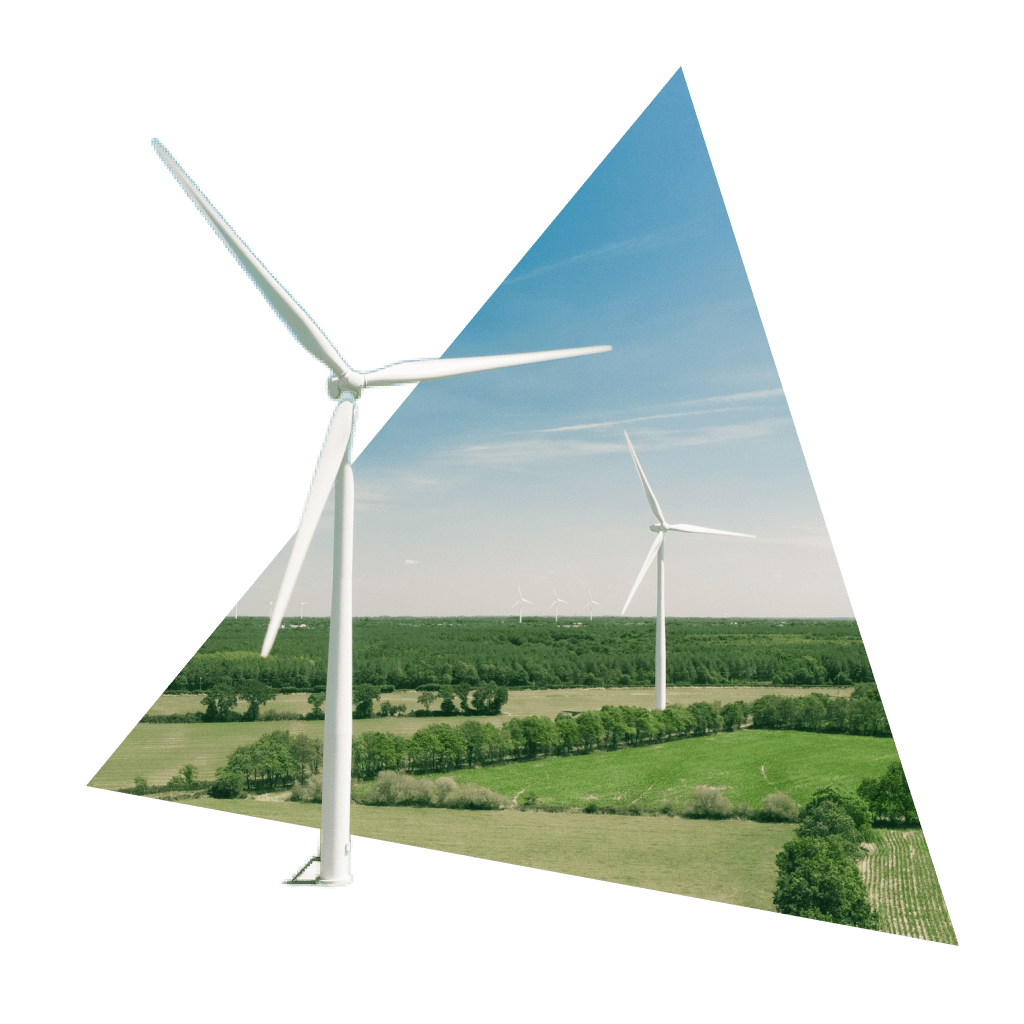 Driving Leads and Efficiency: The Integrated Website with E-Quote System
NRG Systems designs and manufactures smart technologies for a more sustainable planet. They are pioneers in the renewable energy space and currently serve multiple stages of wind and solar energy project development, and provide tools for a range of atmospheric remote sensing applications. Their products are used by electric utilities, turbine OEMs, project developers, research institutes, and government agencies around the globe.
Overview
NRG had redesigned their website multiple times before approaching Bluehouse Group about a complete overhaul. The 35-year-old company was having success with new products and exciting expansions into new markets, but their website was not helping their efforts – in fact, it was more of a hindrance. The site generated very few sales leads and the appearance and user experience did not reflect the company's commitment to quality. It was also difficult and time consuming for NRG's internal team to update the website. When NRG decided it was time to create a more efficient website that was a better reflection of the business itself, they started looking for a partner that could help create lasting digital solutions that would allow them to reach their ambitious business growth goals.
"It was just becoming very clear that we needed to start over, we'd been band-aiding for too long."
Challenge
Bluehouse Group approached the project with strong curiosity to understand the company's goals, business operations, target audiences, and metrics for success. The initial discovery discussions brought some challenges to light.
The product line is complicated and the products are technical.
Product information is maintained in an existing database (ERP).
Publishing prices is strategically undesirable.
Increased lead generation could create response bottlenecks.
Service and support information is voluminous.
Operational efficiency gains are important.
The website needs to work for all stakeholders in the ecosystem, including:
Internal departments of marketing, sales, engineering, and support.
External groups, including prospective customers, existing customers, resellers, solution engineers, installers, prospective employees and media.
Solution
The Integrated Website with E-Quote System
Bluehouse worked with the NRG sales and marketing staff to understand customer behavior when searching for product solutions. We worked with the company's IT staff in order to understand all the available information relating to products. We then designed product pages to present relevant information clearly, and designed the user experience to encourage users to request a price quote. As with many manufacturers of technical products, NRG does not publish pricing, yet they wanted a way to increase qualified leads from the website via account sign ups and quote submissions.
The solution that we designed has several facets:
Rich product information flows to the website with no effort, thanks to our programmers' ability to connect to the existing product database. Data flows - automatically, improving efficiency and accuracy of product updates.
Our E-Quote solution allows visitors to add multiple products to a cart and submit for a quote. It is a comfortable and familiar experience for users, since - it resembles e-commerce.
Leads flow directly into the company's existing sales lead system. Salespeople can handle leads with no changes to their workflow.
Service and support information is well organized and easily searchable.
Robust site search allows people to find information easily, and search results are grouped and labeled by the type of information.
The Impact
The impact of this new, integrated website was immediately positive for the stakeholders in NRG's ecosystem. This is a direct result of the website being designed with these different stakeholders in mind, producing benefits for all:
An Integrated Website benefits all stakeholders, not just your end-customer.
Overall Benefits
Supports NRG's global brand attributes and is a source of pride throughout the organization.
Supports NRG's global business and sustainability goals, helping more customers create more renewable energy.
Results
Dramatic increase in quote requests
By implementing an advanced content strategy that allows users to easily browse products and become educated, it facilitates the E-quote process, whereby products are added to a cart to obtain a quote. There was a 1,300% increase in quote requests in qualified leads after the launch of the new site.
Big increase in account sign-ups and returning visitors
By making it easy for users to create new accounts — and providing a benefit for doing so — new account sign-ups increased 850% with the new website.
Increase in newsletter signups
By encouraging users to sign-up for the email list, sign-ups increased by 2,250%. By sending periodic newsletters, the company can stay top-of-mind with customers.
Additional Benefits
Sales
Salespeople use the website as a tool during consultative selling conversations.
New customers are better educated before talking to salespeople, saving time and shortening the sales cycle.
It is possible to track product popularity based on inquiry data.
Specialized landing pages can be created to support targeted marketing campaigns.
Customer Service
Better customer experience because it is easy for them to find answers and technical documentation on the website.
Efficiency gains for customer service staff.
Fewer problems arising from incorrect product installation or use.
Field Technicians
Easy access to installation information and specifications – even in the field using mobile devices.
Human Resources
Used as a recruitment tool, the website illustrates the NRG brand and culture, helping to attract the right people.
"The most recent rebranding effort was seamless. The website was the least of our challenges with Bluehouse as our partner."
Summary
For NRG, the impact of a new, integrated website with E-Quotes was a game-changer in the execution of their marketing strategy. All stakeholders in the NRG ecosystem benefit from a website that is thoughtfully designed. It's a beautiful thing – a well-oiled machine with the website as its engine.
"Building a custom website has enabled our business to grow and scale in a way that wouldn't be possible with an out-of-the-box solution. We wouldn't be doing quick start 'how-to' videos and lead scoring without this solution."