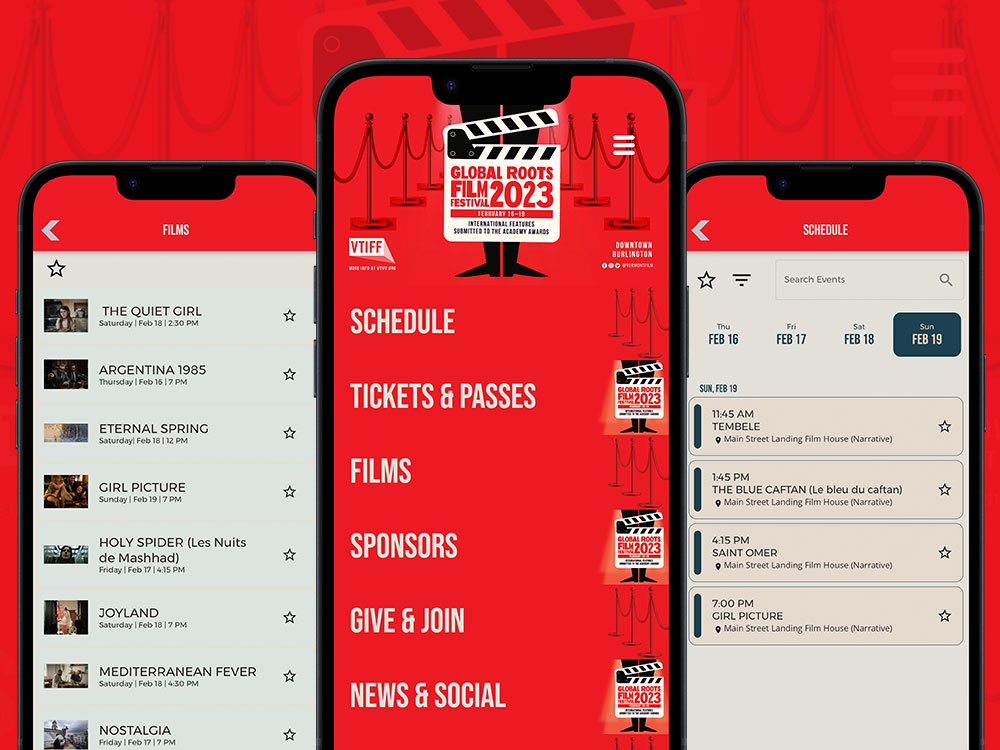 If you're a fan of local and international cinema and live in Vermont, the Vermont International Film Festival (VTIFF) app is perfect for you. With this app, you can easily plan and attend movie screenings and connect with other film enthusiasts. It's great for both tourists and locals as it provides schedules for upcoming events and festivals, and helps you discover films you may not have heard of.
The app has a sleek and user-friendly interface, which is easy to navigate. Additionally, the app's responsiveness is impressive, making it quick and efficient to use. I really love that the bold colors used throughout the app are eye-catching it adds to its overall appeal. The app's layout is well-organized and well-thought-out, although I was a bit surprised to see that the developer did not use a bottom navigation bar.
It's also nice that the VTIFF app is available on both the Google Play Store and the Apple Store, so users can access making the app be more accessible to all. Overall, this app is a great resource for film lovers and provides a convenient way to stay up-to-date with the latest events and screenings in Vermont, hats off to the app developers Grandstand Apps based out of Lincoln, Nebraska.