Top 5 Myths On Why Manufacturing Websites Can't be Awesome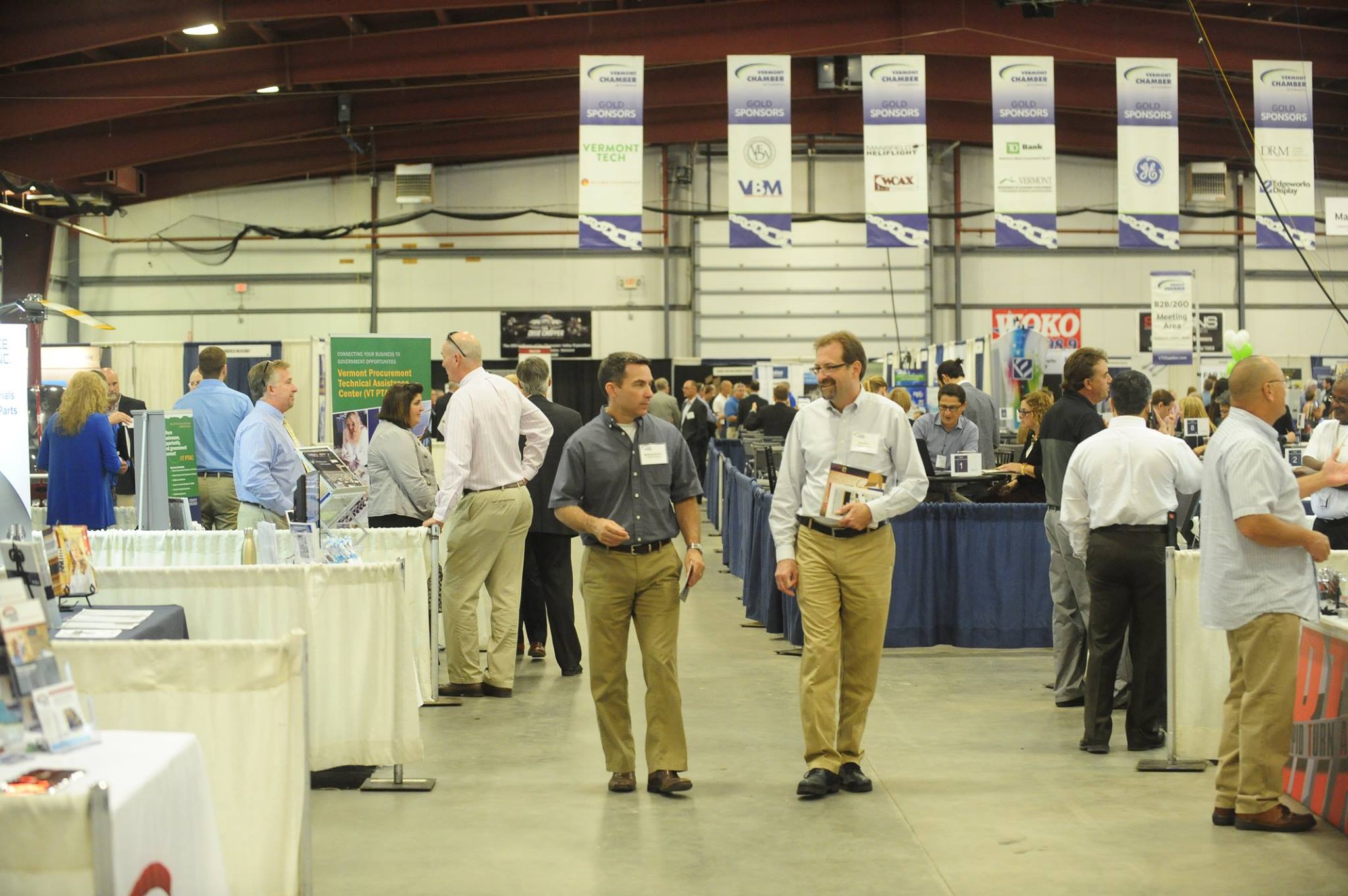 We all know the image of Vermont as the quintessential northern New England getaway for tourists, from New York to UK. But if you live in Vermont and are tuned into the tech scene even a little, you're aware of the parallel narrative of Vermont as innovation tech hub. Furthermore, Burlington made Entrepreneur magazine's list of top-50 best cities to start a business, coming in this year at #12 (read the Vermont Biz article).
After attending the Vermont Chamber's manufacturing supply chain show for the first time, I was astounded by the wide range of high-tech products across a variety of sectors. I knew there were high-quality, innovative products being produced all over the Green Mountains, but attending the show revealed just how much ingenuity exists right here in our state.
I attended for a few reasons. First, I wanted to hear Patricia Giavara from VMEC talk about what VT manufacturers need to know about being compliant with cybersecurity standards for companies working with the Department of Defense. Here's a link to more resources on cybersecurity resources for manufacturing if you missed that very informative session. I was also interested to learn how Vermont manufacturers are using the web to market and support their business objectives. After many conversations, I saw a trend emerging. Manufacturers don't expect their website to deliver leads. I asked, "Where do your leads come from?" Most responded that they get leads from customer referrals, trade shows, government RFPs, or legacy clients. There were a few exceptions, but not many.
My colleague and I were shocked to hear just how low the expectations are among manufacturers on what their corporate website can do for not only their business development efforts, but for brand-building and developing overall business efficiencies. With that, it's time to raise the bar on expectations and dispel some myths. Here are our top-5:
My Products are too technical. Regardless of the degree of technicality of your products, a well-designed website can help you educate your audience, whether it's existing customers, prospects, or resellers. The way products and services are sourced has profoundly changed, even in the B2B manufacturing environment. It used to be that the sales rep was the gatekeeper of information for technical sales. Now, buyers are empowered with information. Geographic barriers no longer exist. You can still be a major influencer in the buying process, but the flow of information and the means of sharing it has changed. If you don't offer robust information in a user-friendly interface, someone else will – and grab your market share.

No one is searching for my products or services online. Research shows shows that 94% of B2B buyers do research online for purchase decisions (Source: Accenture). This means that it's critical for your business to be found in search results in order to even be in the consideration pool. Consider the monthly U.S. search volume for the term "injection molding" is between 2-3K and monthly search volume for the term "CNC machining" is about the same. Someone is looking online. Be found.
94% of B2B buyers do research online for purchase decisions.
Everything we do is custom, there's no way to represent that online. Educating your prospects about what you do and how you do it is the key to driving leads for custom products. A content strategy can be created for a line of custom products that illustrates your custom capabilities. Content can take the form of a video, infographic, white paper, customer case study, or other medium. The key is having high-quality, informative content that positions your company as an ideal solutions provider – and content marketing is a great way to accomplish that. Better informed prospects convert to customers faster, too. Also, custom manufacturers can benefit from website integrations with existing business systems that streamline processes for sales and support. One example is integrating the website with a sales lead management system, where leads flow from the website into the sales or CRM system automatically. (See an example of an integrated website solution with the NRG Systems case study.)

We don't have time to create and maintain content on a website. Modern Content Management Systems (CMS) allow non-technical users to maintain websites with a high degree of autonomy from the web developer. Edit existing pages, post new content, create new sections of the website – it's all easy to accomplish. And if built thoughtfully, the website should scale with your business over years to come. Different levels of permissions can also be set for different types of users. Some CMS systems are more user-friendly than others, but most don't require coding abilities any more. The right agency partner can also help create and edit new high-impact content, as needed.

We rely on our strong reputation to bring in business, not the internet. Referrals and repeat business are a great testament to the quality of your product or service. And your website is the public-facing incarnation of your brand. Looking at it objectively, does it reflect the quality of your product or the degree of innovation in your product development process? Is it a website that you and your employees are proud of – a website that you would want to visit and navigate? Nowadays, any degree of friction that the user experiences is an excuse for them to abandon the site. Research shows that a user only gives us a few seconds to prove our worth – even in B2B markets. Make a positive impression online, too.
The conversations I had with folks at the show were eye-opening and I continue to be impressed by the innovation and creativity among Vermont's manufacturing sector. But one thing I didn't hear on the show floor is this: "We have more business than we can handle and don't care about growth right now."
So unless you are in the enviable position of having more business than you can handle, remember this stat indicating that 94% of B2B buyers do research online for purchase decisions (Source: Accenture). This means that it's critical for your business to be found in search results in order to even be in the consideration pool. If you're wondering where your future growth is going to come from, consider the fact that your website can – and should – be your biggest source of qualified leads.