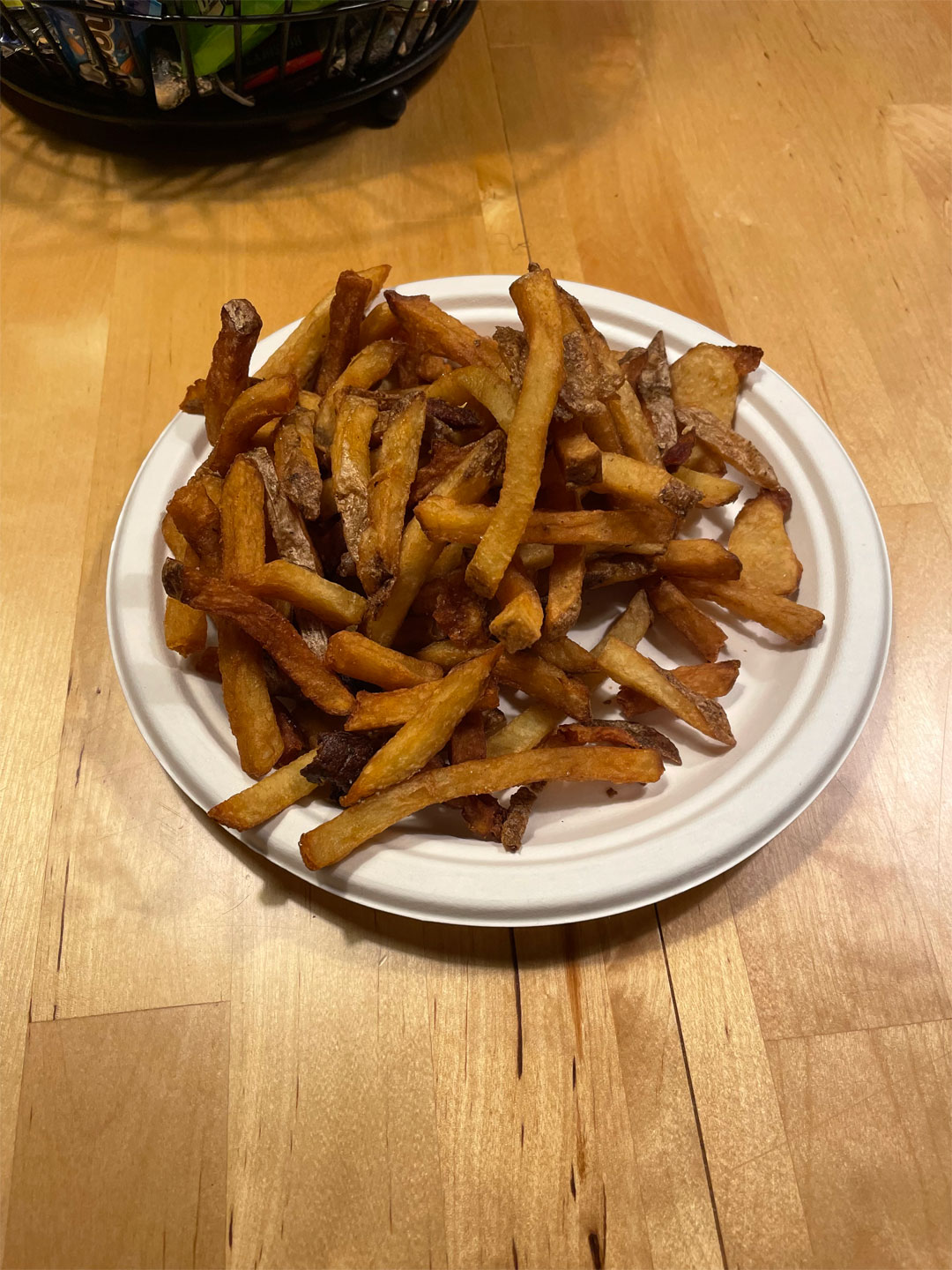 Ahli Baba's Kabob Shop is a beloved restaurant in Burlington that has been serving delicious food to the community since 1989. Originally starting as a mobile unit on the University of Vermont campus, Ahli Baba's eventually opened a location on Main Street in the mid-90s. The menu features a variety of dishes, including gyros, steak and chicken kabobs, and, of course, fries.
Ahli Baba's fries received high praise from the Bluehouse Group team. Despite being somewhat lacking in salt and flavor, the fries impressed with their crispy exterior and soft interior. Additionally, they remained enjoyable even after cooling down, which is not always the case with French fries. Overall, the team gave Ahli Baba's fries a score of 6.7 out of 10.
Check back with us every Monday for more local french fry reviews!