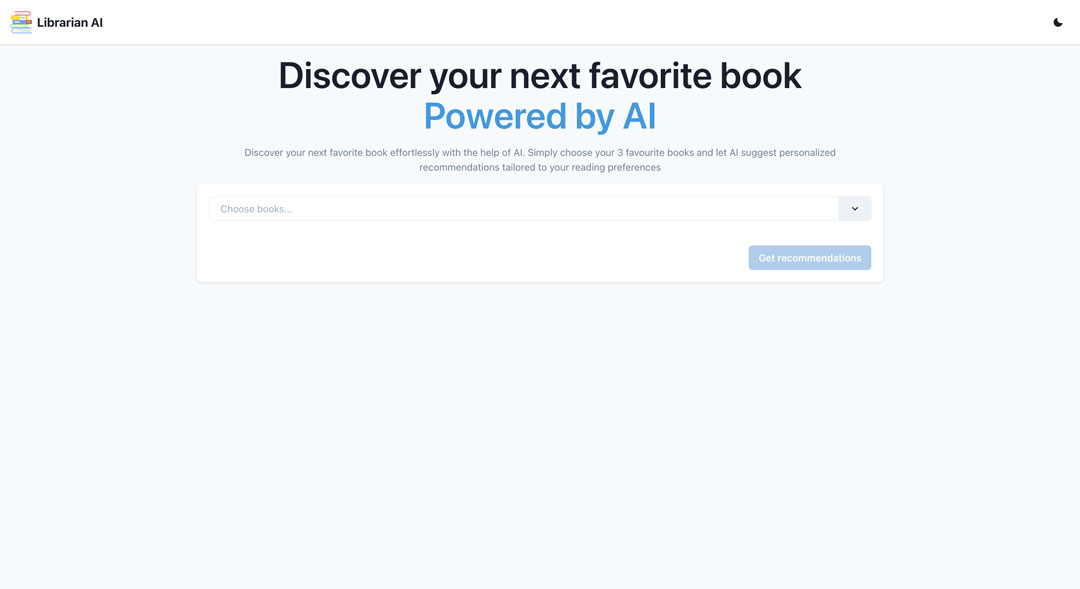 As the weather warms up, I always find myself turning to books more frequently. Recently, I was excited to come across an AI-powered book recommendation website that piqued my interest. The concept is straightforward: input three books that you enjoy, and the AI generates a list of recommendations based on your selections.
However, I noticed that the site's suggestions were a bit too predictable. Rather than recommending more obscure, lesser-known titles, the AI recommended books that I was already familiar with. I even had my girlfriend give the site a try, and it suggested a few books that she already owned but had not yet read, though maybe this is a sign that the AI is maybe too good.
While there are plenty of book recommendation sites driven by human touches, such as Shepherd and Goodreads, I had never seen one powered by AI before. It was fascinating to see this technology in action and a truly cool experience overall. My only complaint is that I wish the AI was capable of going deeper and maybe asking the user more questions about their preferences so that I could uncover even more unique book recommendations beyond the initial results. It will be fun to watch this website develop and improve its feature sets, and if that happens I will definitely use it more.